Laila Narsi at a MSC Intensive in Bhutan
Laila Narsi with Dr. Chris Germer and Dr. Susan Pollak at a MSC Intensive in Nairobi, Kenya
With the Masai warrior women of Kenya
Opening Our Hearts: A Spring Equinox 5-Day Online Retreat
Tuesday, March 22 to Sunday, March 27, 2022
This LIVE ONLINE 5-DAY SILENT retreat is offered by the Center for Mindful Self-Compassion (CMSC) and is open to all those who wish to renew and deepen their practice of mindfulness and compassion. This CMSC retreat also qualifies as a prerequisite to the CMSC teacher training.
This retreat is based on the life-changing and world-renowned research conducted by Drs. Christopher Germer and Kristin Neff, co-creators of the Mindful Self-Compassion (MSC) Program, and taps into ancient wisdom, heart and energy practices from several traditions.
Led by certified MSC teachers Laila Narsi, L.C.S.W. and Markus Bohlmann, Ph.D., the retreat includes guided practices, theme-based talks, and participant meetings with your teachers. There will also be movement practices to balance the long sitting.
REGISTER NOW for this special event!
Being Together: A BIPOC/BAME Retreat
Sunday, October 10, 2021 at 5pm to 8pm PST (please check your local time)
It has been a passion of mine to give voice and empowerment to the BIPOC/BAME community. I am honored to organize and host this special event through the Center for Mindful Self-Compassion Circles of Practice: Public Offering.
This is a special opportunity to practice together as a community with wise teachers to guide the practices for personal growth, healing, and resilience. 
This is space is for people who claim BIPOC identity and not for allies, please.
5:00pm PST – Sydney Spears
6:00pm PST – Noriko Harth
7:00 pm PST – Ravi Chandra
REGISTER NOW for this free event!
Embodying Your Authentic Voice: A FREE Half-Day Global Retreat
August 28, 2021 at 10:00am to 1:00pm CST (please check your local time)
Lead by Certified Mindful Self-Compassion teachers Laila Narsi, LCSW, CMMT and Markus Bohlmann, Ph.D.
During this special global retreat, we will be offering guided practices to awaken your authentic voice through tender and fierce compassion embodied practices.  Participants are asked to stay in loving silence as teachers will facilitate a series of guided meditations, movement, and breath work to promote a sense of calm, healing, empowerment, and restoration.
Donations are greatly appreciated and can be made through paypal.me/themindfulself
The donations received by Laila will go towards a scholarship fund for future participants needing assistance to pay for a course.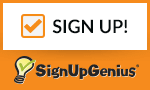 India Aid: A Free Global Mini Retreat to Benefit COVID Relief In India
Saturday May 22, 2021 at 11am to 2pm PST (1pm to 4pm CST)
It is my honor to co-organize and co-host this global event through the Center for Mindful Self-Compassion. This is the fourth global event I've organized as one of the Coordinators for their Circles of Practice.
World Renowned Best Selling Authors and Speakers:
Hosts: Laila Narsi and Ben Weinstein
11am PST – Dr. Ravi Chandra
12pm PST – Dr. Kristin Neff
1pm PST – Dr. Christopher
REGISTER NOW for this free event!
Harnessing Fierce Self-Compassion: A Free Global Mini Silent Retreat – FULLY BOOKED!
Monday, March 8, 2021 at 9:30am to 12:30pm CST (or 7:30am to 10:30am PST)
In honor of International Women's Day, I am organizing a free global mini silent retreat with the Center For Mindful Self-Compassion Circles of Practice: Public Offering.
I am honored and filled with joy to bring three world renowned Self-Compassion teachers to lead this retreat, including bestselling author Dr. Kristin Neff, who is also MSC's Co-Developer.
REGISTER NOW for this free event!
A Renewal Before Christmas: FREE Mini Retreat – FULLY BOOKED!
Saturday, December 19, 2020 at 9:00am to 11:00am CST (please check your local time)
Lead by Laila Narsi, LCSW, CMMT and Markus Bohlmann, PhD
This free mini retreat is a wonderful opportunity to work through a lot of stress that this year has brought us as well as prepare for the upcoming holidays. During this retreat, we will be using elements of mindfulness and self-compassion to help you to renew, recharge, and reconnect before Christmas and New Years. This way you will be ready to take on 2021 with ease and comfort.
REGISTER NOW for this free event!
CMSC Presents "United In Self-Compassion"
A Day Long Silent Retreat – Live Online
Tuesday November 03, 2020 from 5am PST to 8pm PST
In response to a lot of increased difficult times around the world, we are honored to offer a free day-long drop in silent retreat through the Center for Mindful Self-Compassion. We will have guided meditations starting every hour for 45 minutes by senior teachers such as CMSC Co-Founder Chris Germer, CMSC Executive Director Steve Hickman, and The Mindful Self Owner Laila Narsi.
Making Friends With Yourself (MSC Course for teens)
October 27 through November 08, 2019
Eldoret, Kenya
Laila Narsi co-led this Trauma Sensitive MSC Course for teens in Eldoret, Kenya.  Laila, along side with two other Psychotherapists and Mindfulness teachers, facilitated a program to meet the needs of teens that were ravaged by violence and severe trauma in their villages in the hilltops of Kenyan countryside.   
Mindful Self-Compassion Tour Bhutan 2018 — October 16-26, 2018 with Kristy Arbon and Laila Narsi
Bhutan, a Buddhist kindgdon on the Himalayas' eastern edge, is known for its monasteries, fortresses (or dzongs) and dramatic landscapes that range from subtropical plains to steep mountains and valleys.
This small group tour will blend the entire Mindful Self-Compassion program developed by Chris Germer and Kristin Neff with a cultural tour of beautiful Bhutan. Group members will be supported by daily self-compassion practices, as they explore some of the country's most beautiful sites.
Mindful Self-Compassion Tour Kenya
February 15-18, 2018
With MSC-Founder Dr. Chris Germer and Dr. Susan Pollak
As a Trauma Informed Psychotherapist, Laila accompanied the MSC team as a POS
in Brackenhurst in Kenya right outside of Nairobi. This program was a Mindful Self-Compassion Intensive Retreat for native Kenyan Trauma Specialists from various disciplines such as Psychology, Law Enforcement, Social Work, Clergy, etc.